Dr. Richard Wiscount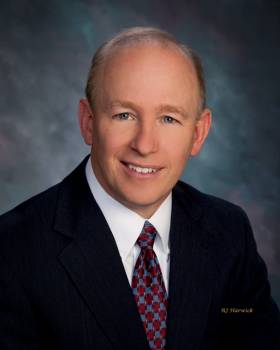 Dr. Wiscount graduated from Penn State University in 1981 with a Bachelor's degree in Chemistry. From 1981 to 1985 he was a research chemist for Pfizer Pharmaceuticals in Groton, Connecticut. He then returned to graduate school at the Pennsylvania College of Optometry in Philadelphia where he earned his Doctor of Optometry degree in 1989. During his optometric training, he completed internships at the Feinbloom Low Vision Clinic in Philadelphia, the Lynch Pediatric and Binocular Vision Center in Philadelphia, and the Veteran's Administration Hospital in Lebanon, PA.
Since 1989 he has been in private practice in several offices in eastern Pennsylvania. In 1996 he became a staff optometrist at West Reading Ophthalmic Associates (now Eye Consultants of Pennsylvania) in Reading, PA, an office of nine ophthalmologists and five optometrists, where he practiced for nine years. In 1997 he founded Shepherd Hills Eye Care Center, where he currently practices full time.
Dr. Wiscount lives in Wescosville with his wife, Cathy, and their two children, Eric and Stephanie.